Presentation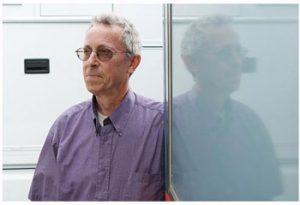 ©photo Stéphane Auzounoff
Jean-Louis Dhermy studied Music teaching, harmony, and orchestra conducting at Schola Cantorum in Paris. He was a member of Paysaginaire association until 1998, of the International Festival Futura selection committee in 2000 and 2001 and of the Forum Ircam until 2001.
Today, he dedicates himself to electroacoustic composition (acousmatic, with soloist or electronic as well) and instrumental. His music compositions and concerts are often linked to other artists such as painters, sculptors, poets, plasticians, who are all working with a part of improvisation, which is able to induce emotion in an ephemeral moment.
Almost all of his compositions have been first performed in concerts such as Paysaginaire in Paris, Acousmatica in Arras, Visages du Saxophone in Paris,  International Festival Futura, in Crest (Drôme) and in Paris, Musica Infinita in Rome, Groupe de Recherche Musicale de Radio-France, Bourges International Festival, among others.